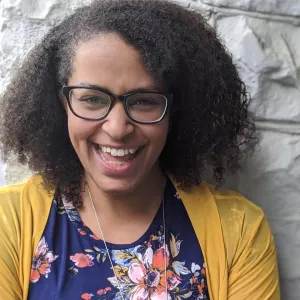 Laura Faith Kebede is a Memphis transplant from Virginia. She first got involved with LSP when she was gathering ideas for a memorial service to honor Charles Allie Thompson, who was lynched in her hometown in 1918. She stayed with the organization because she believed in LSP's mission to bring racial healing to both personal relationships and community institutions.
Laura is a freelance journalist and emerging public historian with a focus on translating how history connects to the present and how we can use lessons from the past to create a better future.
A descendant of enslaved people in South Carolina and of Ethiopians, the only African country that was never colonized, Laura believes an accurate telling of history is a powerful tool to promote healing and accelerate our nation's path to equality.